Soon, travel will resume at full pace to South America, where you can always discover a certain "magic in the wind, a stirring in the air, and an enthralling glass of wine in your hand." For experiences such as those, you'll find that South American wine tours are superb – whether you're an experienced wine connoisseur or merely seeking to enjoy warn climates and captivating vineyards. Here, we've selected five wine tours in different South American countries that will appeal to all your senses, allowing you to taste flavorful and internationally acclaimed wines of the countryside and also explore South America's most interesting capitals.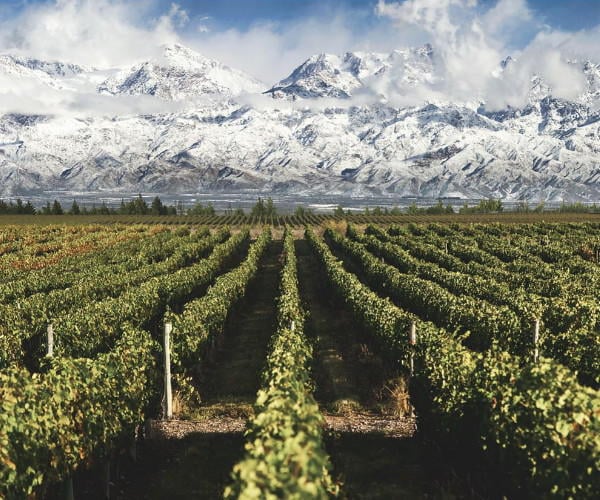 On these tours, you'll make contact with living history, culture, romance, and passion, not to mention the most decadent reds and delicate whites you've ever experienced. After being introduced to South America's finest of wines, paired with subline food and out-of-this-world scenery, you'll immediately realize that neither California nor France have anything like this.
1. Mendoza, Argentina: The Mecca of Malbec
Being the fifth largest producer of wine in the world, Argentina offers you the widest range of South American wine tours. On these excursions, you can be introduced to an astonishing oenophilian world while also getting a taste of tango and the country's mouth-watering carne asado .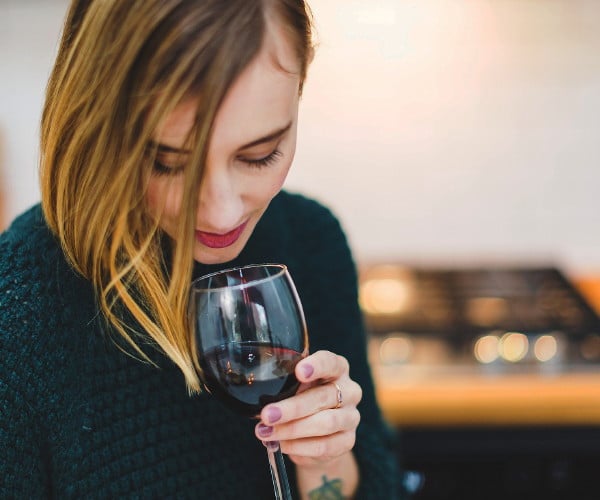 While typically known for producing Malbec — a Bordeaux variety imported to Argentina from France in the mid-19th century — Argentina cultivates a far more expansive range of wine than this single-varietal. In fact, with more than a dozen wine-producing regions and an even greater number of wines to choose from, it can be overwhelming to decide which wine route to explore during a visit to the country – at least if one tries to do so without an experienced South American tour operator.
Most adventurous travelers will choose to visit central Argentina, where the majority of Argentina's wine production is concentrated. Here, Mendoza is the powerhouse, where it alone accounts for 70% of the country's wine production. Synonymous with wine, this laidback city of wide, leafy avenues, atmospheric plazas, and cosmopolitan cafes is the place to base yourself if you're up for touring the region's vineyards. Located in a valley between two Andean peaks in a high desert that's almost 6,000 meters above sea level, Mendoza's wines are considered among the best in the world. Not only will you find some of the finest Malbecs in the country, but also top Chardonnay, Cabernet Franc, and Cabernet Sauvignon wines.
So whether you want a good vintage to accompany your evening meal or just looking to take home a few dozen bottles, Mendoza is sure to please.
2. Maipo Valley, Chile: The "birthplace of Chilean wine"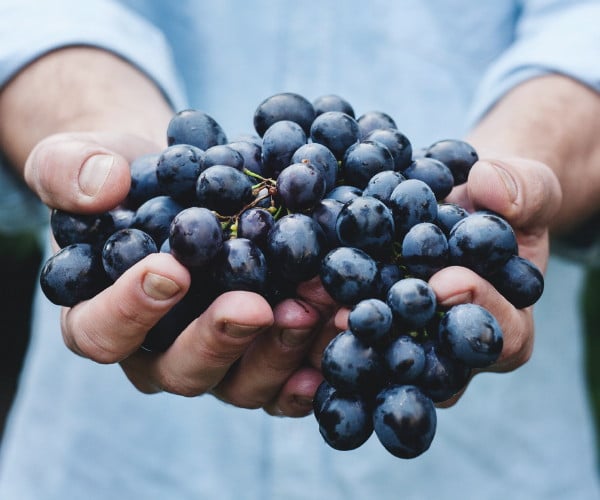 Chile's comically slender geography might fool you into thinking it has little space for diversity. The truth couldn't be more different. Chile is narrow but is filled with contrasts. With a coastline that's more than three times the length of California, Chile extends from northern moon-like deserts of unflagging heat to the harsh cold of southern ice tundra. At the same time, the country is bounded by the eerie depths of the Pacific Ocean to the west and the dazzling heights of the Andes Mountains to the east.
What this means is that Chile consists of an astounding range of micro-climates, landscapes and grape varietals – making it an enchanting destination for wine lovers. The center of the country, especially, is a "pleasure trove" of rolling vineyards and charming wineries that range from graceful colonial-style haciendas to complexes of ultra-modern vanguard architecture.
At the height of wine tourism in Latin America is Chile's Maipo Valley, which should be on any wine junkie's bucket list for places to visit. This scenic region is Chile's oldest and most traditional central wine region, which is why it's often referred to as the "birthplace of Chilean wine." The valley not only ranks as one of Chile's most picturesque spots, with a visual backdrop formed by imposing Andean peaks, it's also home to some of the country's top wines.
A persistently sunny climate and cool evenings created the ideal breeding ground for sumptuous red wines as far back as 150 years ago, when French-inspired vineyards initiated Chile's wine boom. These conditions are partially responsible for the valley's famed Cabernet Sauvignon — still by far the region's most prized grape — as well as home to some of the finest Carmenere and Bordeaux in the country. These bottlings sit handsomely alongside the rich stews and grilled meats typical of the region.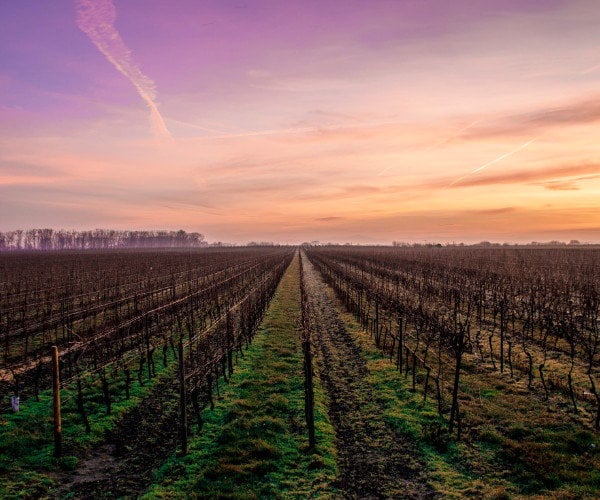 It goes without saying that the Maipo Valley has loads of wineries to tour. The Concha y Toro Winery is one of the most iconic, featuring sommelier-guided tours through gorgeous antique gardens and the winery's storied ancient cellars.
Though great wine is enough of an attraction, the Maipo Valley doesn't stop there. It's also the closest wine region to Santiago, less than an hour away. Surprising, cosmopolitan, energetic, and sophisticated, it's no wonder 40% of Chileans call the leafy capital city home. In well-heeled neighborhoods like Providencia and Las Condes, you'll find top-flight restaurants and world-class hotels in this old-guard city on the cusp of a modern-day renaissance.
If you are looking for an unforgettable luxury South American vacation and like the idea of fine wines, stunning hand-selected wine estate accommodations, convivial dining, and genuinely warm hosts, then Chile could be just right for you.
3. Carmelo: Uruguay's "Little Tuscany"
It may be one of the smallest countries in the South American continent, but Uruguay has become a major player when it comes to offering exclusive wine experiences to traveling wine cognoscenti!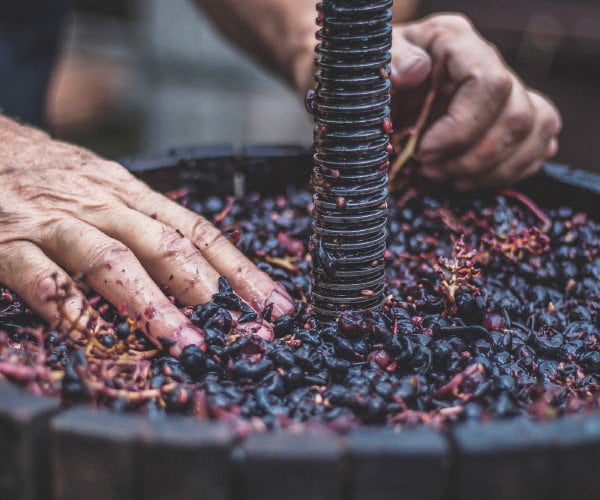 Known for its abundant natural beauty, formidable colonial influence, numerous beach towns, friendly locals, and an overall laid-back atmosphere, Uruguay is also now being recognized as a wine lovers' paradise. This newfound appreciation is thanks to the humble Tannat grape, which has become the flagship varietal for the country. Today, Tannat is to Uruguay what Malbec is to Argentina. In fact, Tannat is a variety of grape that has grown to be more important in Uruguay than in France, its origin. However, Uruguay's direct wine heritage goes back to the Jesuits and the first Spanish and Italian immigrants who brought the grapevine some 250 years ago and settled here.
On exclusive wine tours in Uruguay can see you wander around some of the best vineyards in the country, some of which can be found around the town of Carmelo. Often referred to as Uruguay's "Little Tuscany" for its bucolic landscapes, wineries, vineyards, and its unperturbed pace, Carmelo is one of the best places in the country for wine tastings and privately guided wine pairing sessions.
Though this enotourism hotspot is in a small and picturesque town, it's easily accessible. Carmelo is a mere 45-minute ride from the capital city of Montevideo and only a 2-hour ferry away from neighboring Argentina and its capital city of Buenos Aires.
On a custom-designed wine tour in Carmelo, you'll find yourself biking through "Little Tuscany," discovering its rolling hills, stunning vineyards and delicious wines waiting to be tasted.
4. Serra Gaúcha, Brazil: Undoubtedly a surprising wine country
When most of us think of Brazil, images of Carnival and caipirinha or beaches and bikinis come to mind – NOT vineyards. Though surprising to most of us, Brazil has a long and fascinating history producing vinho. Brazil's wine industry is rapidly growing and today the country is right behind Argentina and Chile in terms of acreage beneath vines.
In terms of quality wine production, southern Brazil's Serra Gaúcha region has been flying under the radar as an epicenter over the recent past – not unlike California's Napa Valley of the 1970s. In Serra Gaúcha, growers specialize in Chardonnay and Merlot.
For travelers interested in exploring the Serra Gaúcha region, you can fly into the Porto Alegre international airport in Brazil's southernmost state Rio Grande del Sul, and then take a scenic two-hour drive to Serra Gaúcha. This area's main city, Bento Gonçalves, is also considered the country's "wine capital."
Because of its tropical climate, Serra Gaúcha does well with sparkling grape varieties that benefit from early harvesting. Because of this, Brazilian wines are starting to find their place on the world wine map, balancing tradition with surprisingly modern winemaking and the use of technology.
5. Tarija, Bolivia: An "UN-BOLIVIA-BLE" wine region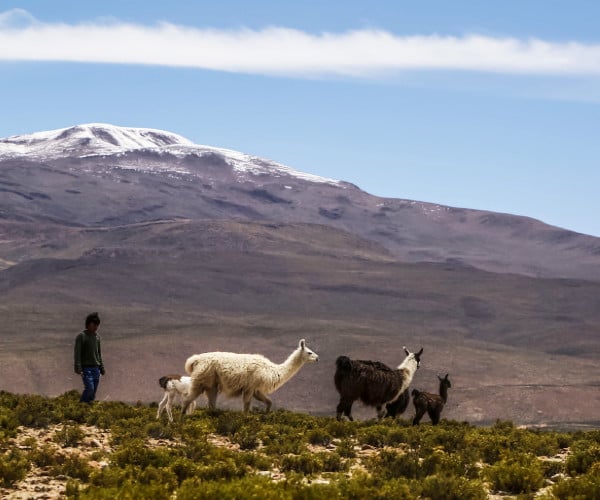 You might ask, "Do they even produce wine in Bolivia?" Well, they do, and some of it is quite good. Though Bolivia is a place that's not typically associated with wine production, this Andean nation has developing wine regions and the quality of Bolivian wines is getting better and better by the year – though, to be fair, wine has only been produced in Bolivia for 400 years or so.
While this South American wine producer is dwarfed by the size, quality, and production volumes of neighbors Chile and Argentina, there's plenty to keep wine enthusiasts interested while here.
The city of Tarija is the center of Bolivian wine and "Singani" (the national drink) production and is an absolute must-visit place for wines and spirits enthusiasts, and those who love adventure!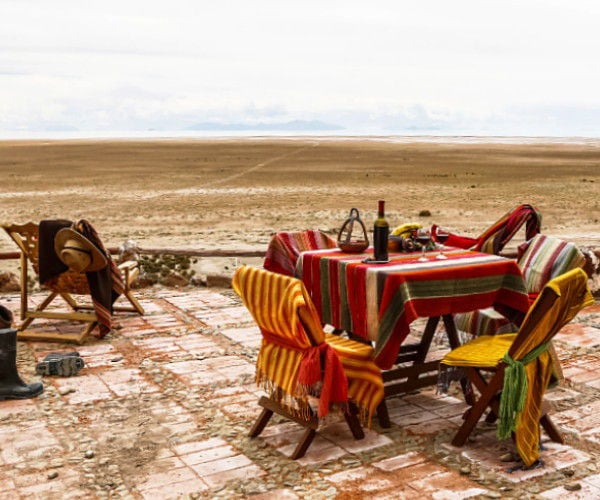 Located in the southern part of the country on the border of Argentina, this undiscovered city is characterized by its pleasant climate, very friendly people, and an altitude higher than most wine-producing regions. In fact, since the vineyards are between 1800 and 2200 meters above sea level, these are the highest altitude wineries in the world. These extraordinary altitudes provide high UV exposure and wide-ranging diurnal temperatures, giving deep-colored but fresh wines, with ripe tannins and high acidity and have been appropriately been given the name "High Altitude Wines."
On an UN*BOLIVIA*BLE wine tour here, you'll of course have a chance to taste the many different varieties of Bolivian wine, with the main ones here being Cabernet Sauvignon, Syrah, Merlot, Malbec, Tannat, Garnacha, and Barbera in reds and Muscat of Alexandria, Sauvignon Blanc, Riesling, Franc Colombard and Chenin Blanc in whites. Then too, you'll visit and learn about traditional production at very rustic wineries that are often family-owned and have run for several generations.
As the region suffers a distinct lack of capital for modernized operations, the wine is made in a completely outdated way, at least in the eyes of many in the "developed world". However, you main find this traditional approach one of the main attractions when visiting this region.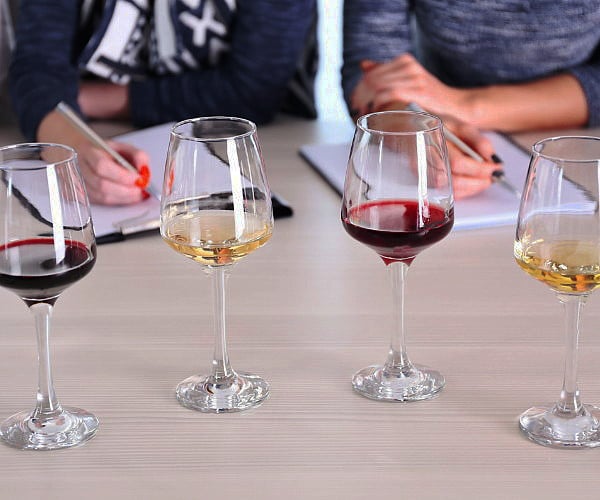 These five regions are among the best in South America for growing grapes and making wine. When you plan your next trip around wine tourism, don't forget to consider these areas, which are rich in food, culture, and, of course … the wine itself.
Alfonso Tandazo is President and CEO at Surtrek Tour Operator . Surtrek Tour Operator is a well-established firm, specializing in custom-designed luxury tours in Ecuador, the Galapagos and throughout the rest of South America.
If you would like to be a guest blogger on A Luxury Travel Blog in order to raise your profile, please contact us .