Are you ready to experience the aloha spirit? While the capital of Hawaii, Honolulu attracts tourists from all around the world, The Big Island feels like it is a world away, with fewer crowds and so many natural treasures to discover.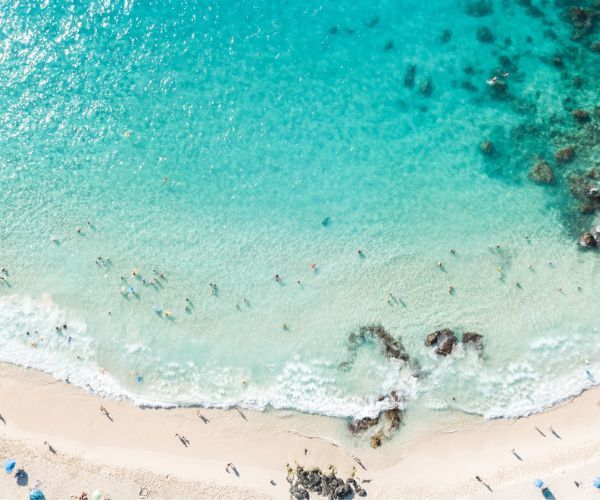 The largest island in the United States covers an area of 10,432 square kilometres and is officially called Hawai'i Island. Featuring black lava beaches, plunging waterfalls, friendly locals, gorgeous beaches, unique marine life and much more. Here are some of the best places to visit on the Big Island of Hawaii.
Catch a glimpse of molten lava
Stretching all the way from sea level to the peak of two of the world's most active volcanoes, Kilauea and Mauna Loa, Hawaii Volcanoes National Park is over 4000 metres above sea level. Located in the southeastern part of the island, this Unesco World Heritage Site covers an area of 1,309,000 square kilometres.
In an International Biosphere Reserve, discover the unique geological, biological, and rich cultural landscapes. Take a boat tour along the coast and marvel at molten lava pouring down into the ocean. Conquer the Crater Rim Trail and be sure to stop by the visitors centre to learn more about this fascinating part of the world.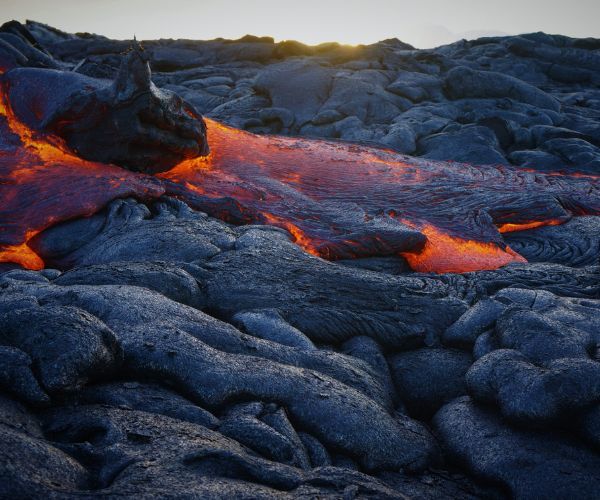 Get closer to the stars at Mauna Kea
Visit the tallest mountain in the world, Mauna Kea. From the base to the peak, this dormant volcano is approximately 10,210 metres, making it the second-highest peak on Earth. Primarily used as an astronomical observation site, it is the perfect place to indulge in stargazing . Go on a guided tour above the clouds and feel like you are on another planet.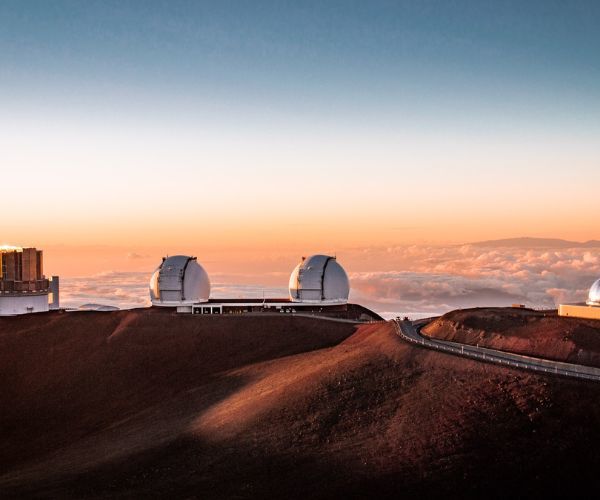 Swim with Green Hawaiian sea turtles
Would you like to have a close encounter with Green Hawaiian sea turtles? On the Big Island, you will find these fascinating creatures swimming in the ocean. Carlsmith Beach Park is a family-friendly beach close to the town of Hilo, which offers the perfect day out in Hawaii.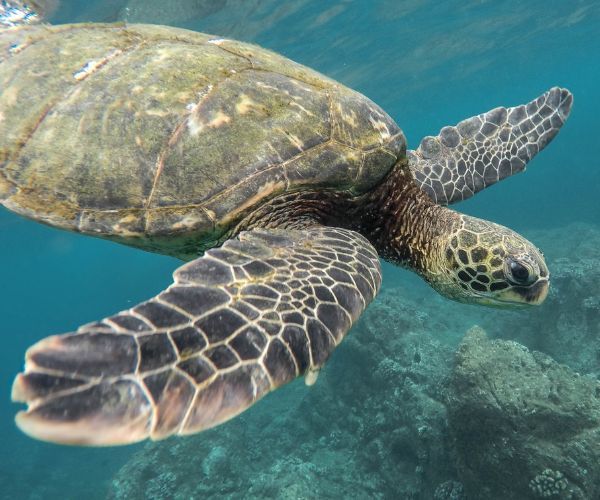 The turtles are very friendly and can often be seen enjoying the shallow waters and feeding. Even if a turtle comes close to you while snorkelling or swimming, remember not to touch these endangered species as they are vulnerable to human bacteria. Truly, a spectacle of nature.
Discover rare and unique flora and fauna
The Hawai Tropical Bioreserve and Garden is a must-visit during your stay on the Big Island. Located in Papaikou, discover over 2500 tropical and subtropical plants. Take a wander through the stunning rainforest, and admire the lush flora and beautiful waterfalls. A magical part of the island that attracts nature lovers and gardeners from all over the world.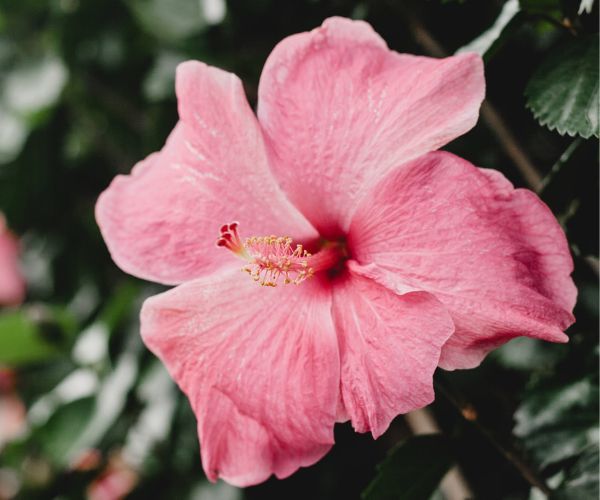 Go beach hopping along the Kona Coast
The Kona Coast is renowned for being one of the sunniest parts of the Big Island and is bursting with stunning beaches. From glossy white sand and clear turquoise water to beaches only accessible via hiking trails and lava mountains. Be enchanted by the coral reef, turtles, sea urchins, dolphins, swaying palm trees and tropical beach vibes.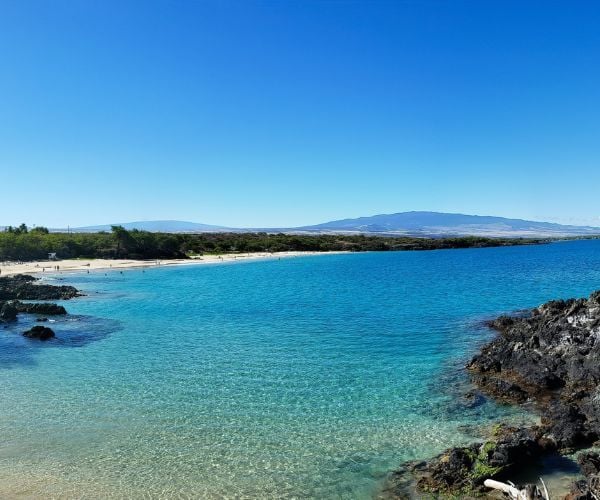 Savour fresh produce at the Hilo Farmers Markets
The Big Island is bursting with fresh and locally-grown produce. From massive juicy pineapples, and perfectly ripe avocados to delicious mangos and much more. The Hilo Farmers Market is the perfect place to purchase some of this amazing food. You can find over 200 vendors made up of local farmers, food trucks, artisans, crafters and more. Open seven days a week, from 7 am to 3 pm and featuring big market days on Wednesdays and Saturdays.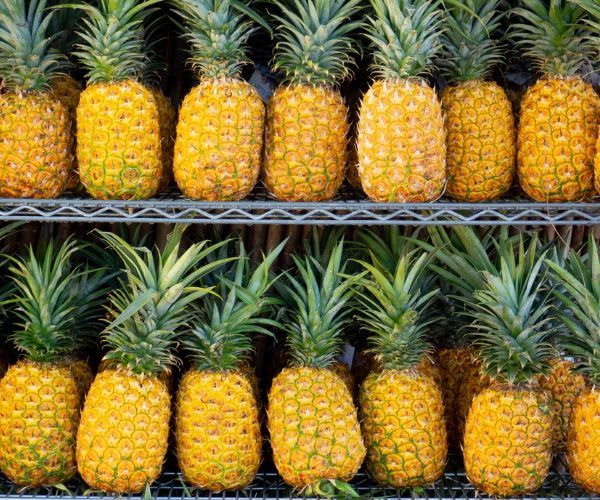 Go waterfall hopping
If you love waterfalls, the Big Island of Hawaii is sure to impress you. Discover a great assortment of picturesque cascading waterfalls along the heavenly Hamakua Coast or head to the Kohala region. Truly awe-inspiring, be sure to visit the Akaka Falls and Kahuna Falls within the Akaka Falls State Park. Admire Rainbow Falls, and Pe'epe'e Falls or pay a small entrance fee and visit Umauma Falls or Kulaniapia Falls.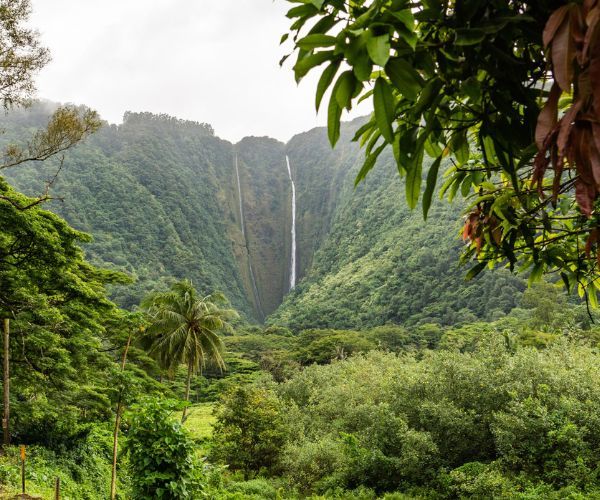 Meet the locals at Pahoa
Renowned for being the Big Island's hippie capital, Pahoa is oozing with laid-back vibes, historic century-old buildings and a lush landscape. Step inside Wild West-style buildings, visit the Maku'u Farmers Market or explore the black sand beach at Isaac Hale Beach Park.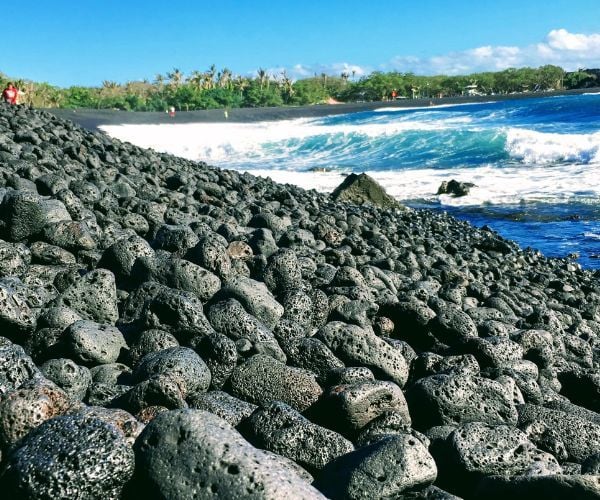 IMPORTANT NOTICE:
If you are reading this article anywhere other than on A Luxury Travel Blog , then the chances are that this content has been stolen without permission.
Please make a note of the web address above and contact A Luxury Travel Blog to advise them of this issue.
Thank you for your help in combatting content theft.
Snorkel and spot tropical fish
Venture beyond the glossy white and jet-black sand beaches and go snorkelling. The Big Island is home to some of the best snorkelling spots in all of the Hawaiian Islands. On the Kona side of the island, you can find an array of spectacular spots to explore a marine wonderland. With sheltered volcanic bays, coral and reef fish are thriving here. If you are feeling adventurous, you can even try manta ray night snorkelling!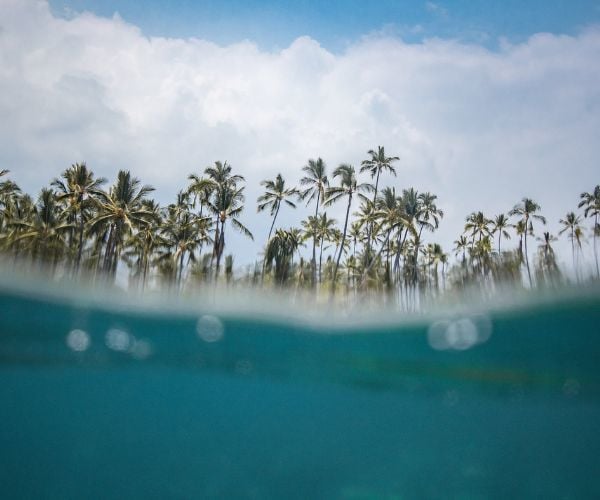 Visit a green sand beach
With pearly white-sand beaches and volcanic black-sand beaches, it is no surprise that you can also find a green sand beach on the Big Island! With only four green sand beaches in the world, Papakolea Green Sand Beach is a must-visit when visiting the Big Island. Carved in a 49,000-year-old cinder cove that belongs to the Maina Loa volcano. Here, you can find green crystals known as olivines which give the beach its name.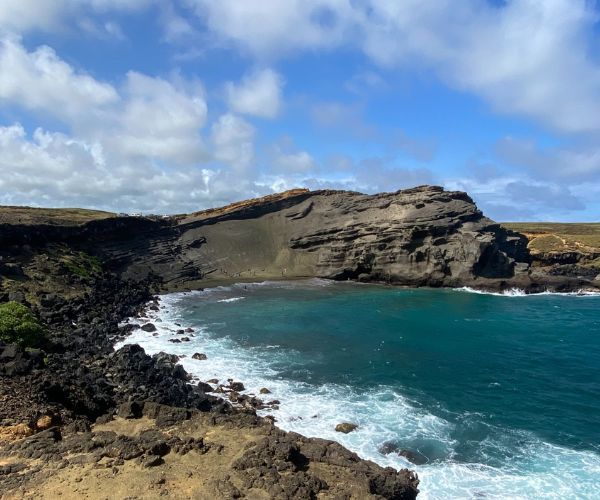 Wake up to a cup of Kona coffee
Start your day on the Big Island with a special cup of Kona coffee. Grown on the coast of Kona on the slopes of Hualalai and Mauna Loa since the early 1800s. This coffee is distinguished from other coffee because of its unique island microclimate. An extraordinary coffee that is delicate yet rich with flavour. Handled with extra care by generation after generation coffee farmers. An ideal way to start your day on the Big Island!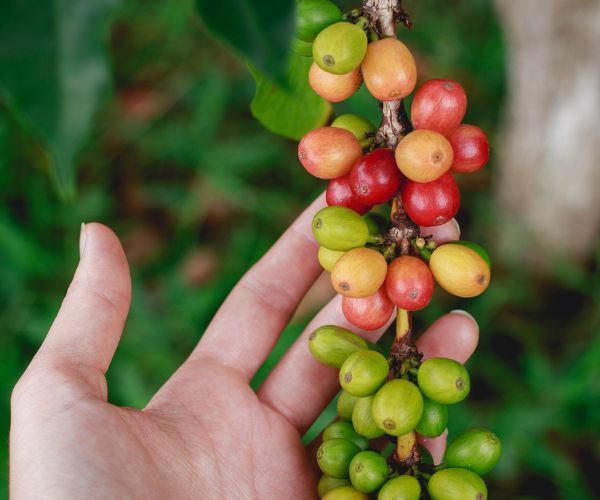 While we have mentioned some of the natural wonders found on the Big Island, this is only the start. At a relaxed pace, discover the diverse landscapes and explore a place like nowhere else in the world. The Big Island is waiting to welcome you!
Andrew Morten is the Founder of Little America . Little America creates bespoke, tailored trips to the United States and Canada.
If you would like to be a guest blogger on A Luxury Travel Blog in order to raise your profile, please contact us .