Siem Reap was our home for more than 8 years, during which time the demand for plant based and vegan food around the world continued to increase. When we arrived in town, our options were few and far between but slowly that's changed. We worked with and supported anyone who wished to expand their vegan and plant based offering as much as possible, offering advice, menu consultancy and staff training. The worldwide shutdown slowed things down a little, but trust us when we say that the post-covid Siem Reap is more vegan friendly than ever. We are spoiled for choice with luxury hotels and resorts, simple eateries and local street food, social enterprises and hospitality schools, and experiential fine dining restaurants to choose from. Even the leading wine supplier now has an extensive list of vegan friendly wines to choose from. Below are just a few of people we've worked with, and some of our favourite vegan friendly options that you should most certainly consider when you're planning your trip to Siem Reap.
Jaya House River Park
We worked with the excellent team at Jaya House River Park to create their vegan breakfast options which have now become the most popular dishes on their breakfast menu. This unique riverside hotel is a true oasis where guests can enjoy relaxing next to one of the two pools after a busy day at the temples. It also offers one of the coolest sunset spots in town with rooftop vibes, creative cocktails and treetop views over the river. In addition to the vegan breakfast, the delightful pools and the glorious sunset views, Jaya House River Park have yet again received the 'Number 1 hotel in Cambodia' accolade from Tripadvisor. This is one of our favourite vegan friendly hotels for a reason and we know you're going to love it!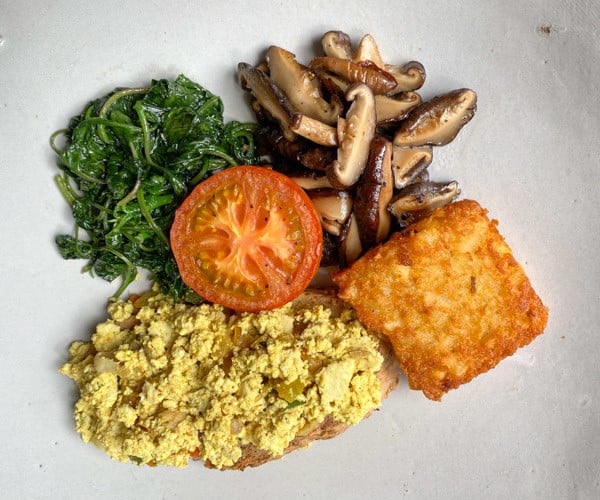 Shinta Mani Angkor
Guests on the Cambodia Vegan Tour with award winning Vegan Travel Asia end their Cambodian adventure at Shinta Mani Angkor . There's good reason that this boutique property created by hotel architect extraordinaire, Bill Bensley was selected. With plenty of vegan options available for breakfast, vegan guests will certainly not go hungry at this vegan friendly luxury hotel . Executive Chef Chanrith also offers vegan cooking classes which offer the chance to learn from one of the most talented chefs in Siem Reap. No stay at Shinta Mani Angkor would be complete without enjoying the exquisite multi-course plant based dining experience at their signature restaurant, Kroya by Chef Chanrith. Delicious and creative Khmer fusion cuisine served in a refined setting and certainly not to be missed.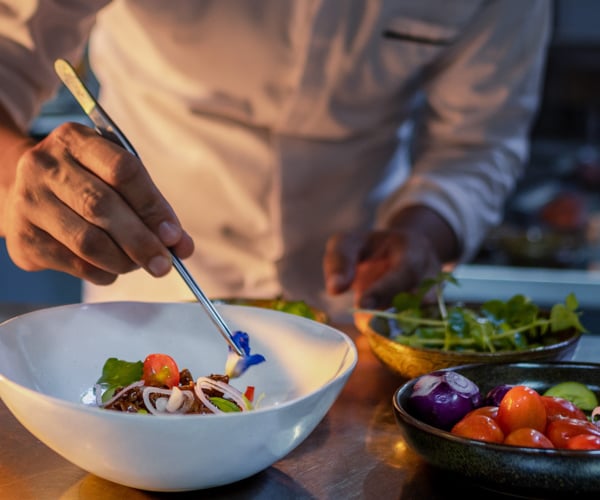 Treeline Urban Resort
The excellent Treeline Urban Resort have an incredibly strong plant based breakfast game and an extensive selection of plant based dishes that deliver on every level in their signature restaurant Romiet. Chef Chantrea and his team have worked tirelessly over the years to ensure that vegan food is the norm at this design-led, independent resort. So when you can drag yourself away from the divine rooftop pool or from your beautifully appointed room, you will be spoiled for choice with creative plant based food that will make you smile. Did someone say 'vegan bangers and hash' for breakfast and 'vegan gyoza' for dinner?
As the leading wine supplier in Cambodia, the team at Celliers d'Asie have embraced the demand for vegan wines. Since our first meeting back in 2016 they have developed an expansive selection of vegan wines. We love that we've been part of that journey with them and love how they now drive vegan wines sales throughout their whole customer base wherever they can.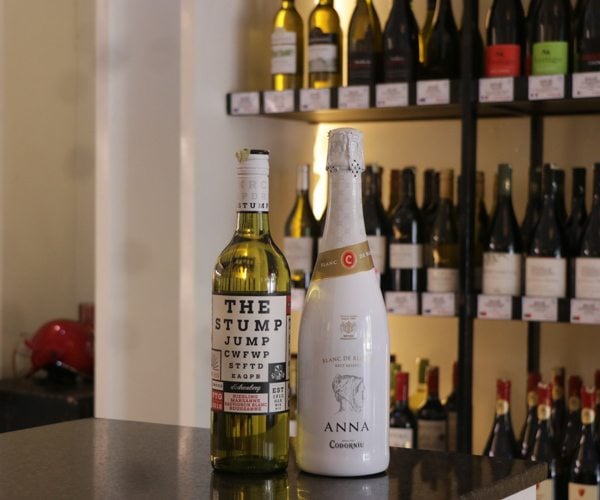 IMPORTANT NOTICE:
If you are reading this article anywhere other than on A Luxury Travel Blog , then the chances are that this content has been stolen without permission.
Please make a note of the web address above and contact A Luxury Travel Blog to advise them of this issue.
Thank you for your help in combatting content theft.
Siem Reap also has a huge selection of vegan friendly restaurants and whether you want to enjoy an amazing pizza from the vegan menu at Fellini , a vegan version of Cambodia's famous nom banh chok from the excellent training restaurant, Haven , or a delicious vegan Khmer curry with OmniMeat balls from the socially responsible, New Leaf Eatery ; Siem Reap has definitely got you covered.
There is also our favourite veggie restaurant, Banlle and our favourite vegan restaurant, Hey Bong! They both go above and beyond to continue exceeding expectations by creating and serving some of the best plant based food in the region. It's impossible to choose a favourite dish at either of these fantastic restaurants as there are so many that we love. From veganised versions of Khmer classics to vegan fish and chips; healthy salads to vegan burgers; these two restaurants come highly recommended. Banlle and Hey Bong! are certainly leading the way when it comes to vegan food in Siem Reap and long may that continue.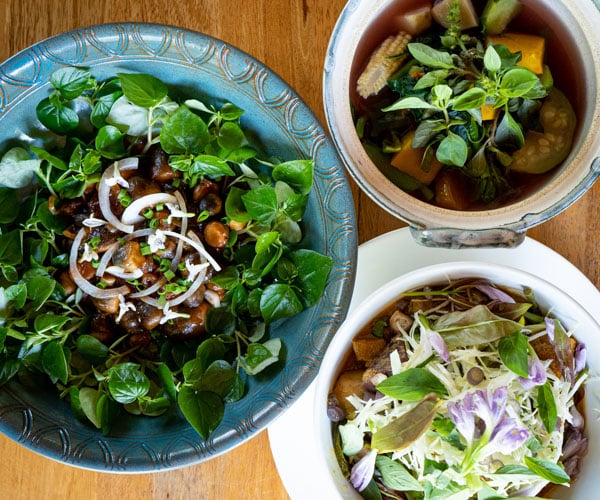 This articles features just a few of our must-visit favourites in Siem Reap but this relatively little town is an absolute 'vegan heaven' and plant based food lovers will easily find many more options. You're going to love the vegan food that's waiting for you as much as you'll love the Cambodian people you meet and their wonderful country. It's all waiting for you to explore.
Paul Eyers is Founder of Vegan Food Quest . Vegan Food Quest have become luxury vegan travel specialists as they continue to find, eat and write about the best vegan food in the world.